11 Best Sheet Pan Chicken Dinners
All-in-one cooking. View this email online
11 Best Sheet Pan Chicken Dinners These simple sheet pan meals start with your favorite protein but include different veggies and spices for delicious variety every night of the week. See More 30-Minute Meal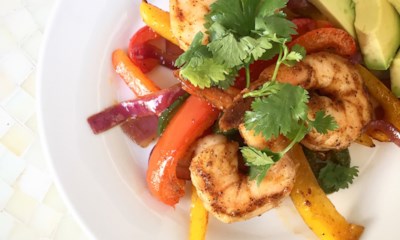 Sheet Pan Shrimp Fajitas

"Quick, easy, healthy. I served this dish over rice and it was delicious." - Nora
Our Favorite New Recipes This Week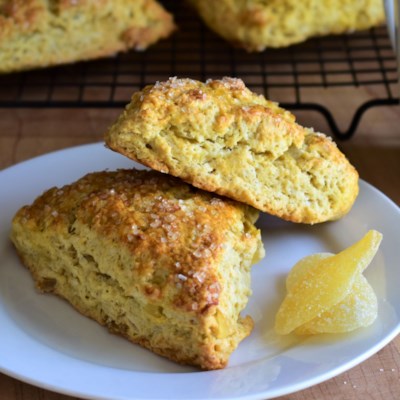 Ginger Scones Spicy ginger adds zing to your morning pastries.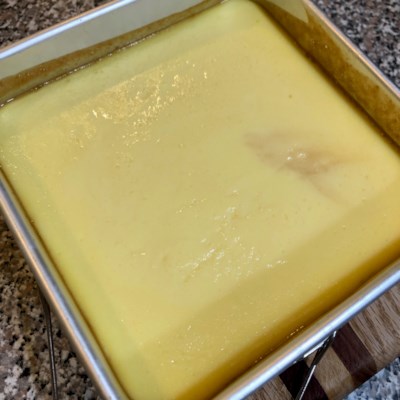 Instant Pot Bahn Flan (Vietnamese Flan) Your multi-cooker creates a luxuriously soft custard dessert.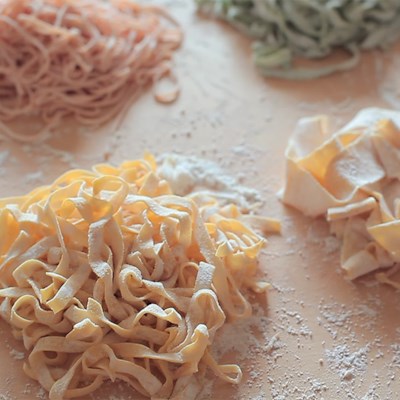 Authentic Homemade Italian Egg Pasta Dough You only need three ingredients to make true Italian pasta.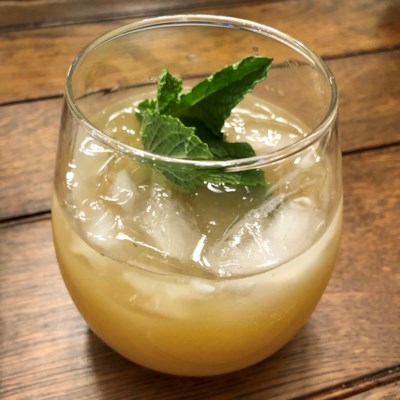 Missionary's Downfall Easy tiki is possible with this fruity drink. Quick Bites
I Don't Even Need a Knife Block Thanks to This Zwilling Chef's Knife — And It's On Sale I fell in love at first slice. Read More
How Much Do You Know About Regional American Food? Put your knowledge to the test in this fun quiz. Read More
The Toasterdilla is the Latest Genius Quarantine Food Hack from TikTok It really is going to change your whole life. Read More Easy Gets Even Easier
14 Super-Easy Sheet Pan Suppers For even less stress, choose one of these super simple recipes.
Follow Us!
Unsubscribe Update User Profile This email was sent to
[email protected]
| Was this email forwarded to you? Subscribe here Meredith Corporation, 1716 Locust Street, Des Moines, IA 50309 ©2020. All Rights Reserved.
Privacy Policy | Terms of Service | Help Center
@import url(https://fonts.googleapis.com/css?family=Source+Sans+Pro:400,700|Abril+Fatface);a{color:#000;text-decoration:none!important}h1,.hl-1,h2,.hl-2,h3,.hl-3,h4,.hl-4,p,.text,.link,.footer-text,.bold,.bullet,.button_structure,.button_style,.headline-2,.headline-3,.preheader-link,.button_structure-2,.button_style-2{font-family:'Source Sans Pro',Arial,sans-serif;color:#000}h1,.hl-1{font-size:28px;line-height:32px;font-weight:600;text-align:left}h2,.hl-2{font-size:24px;line-height:28px;font-weight:600;text-align:left}h3,.hl-3{font-size:18px;line-height:24px;font-weight:600;text-align:left}h4,.hl-4{font-size:14px;line-height:24px;font-weight:600;text-align:left}p,.text{font-size:16px;line-height:24px;font-weight:400;text-align:left}.link{font-size:16px;line-height:24px;font-weight:400;text-align:left;text-decoration:underline;text-decoration-color:#d54215}.footer-text{font-size:13px;line-height:16px;color:#595959;text-align:center}.border{border:1px solid #d9d9d9}.bullet{color:#333;width:10px}.button_structure{-webkit-border-radius:0;-moz-border-radius:0;border-radius:4px;height:45px;background-color:#d54215;text-align:center;mso-line-height-rule:exactly}.button_style{font-size:14px;line-height:20px;font-weight:700;letter-spacing:.5px;mso-line-height-rule:exactly;color:#ffffff!important;text-decoration:none;-webkit-border-radius:0;-moz-border-radius:0;border-radius:0;padding:10px 0;display:inline-block;width:100%;max-width:120px}.button_structure-2{-webkit-border-radius:0;-moz-border-radius:0;border-radius:4px;border:2px solid;border-color:#d54215;height:41px;background-color:#fff;text-align:center;mso-line-height-rule:exactly}.button_style-2{font-size:14px;line-height:20px;font-weight:700;letter-spacing:.5px;mso-line-height-rule:exactly;color:#000000!important;text-decoration:none;-webkit-border-radius:0;-moz-border-radius:0;border-radius:0;padding:10px 0;display:inline-block;width:100%;max-width:120px}html{Margin:0 auto;padding:0}body{width:100%;min-width:100%;Margin:0 auto!important;padding:0!important;border-collapse:collapse!important;table-layout:fixed!important}table td{border-collapse:collapse!important}img{display:block;border:none;text-align:center}.p-tb-20{padding-top:20px;padding-bottom:20px}.p-lr-20{padding-left:20px;padding-right:20px}.p-tblr-20{padding-top:20px;padding-bottom:20px;padding-left:20px;padding-right:20px}.p-tb-30-lr-20{padding-top:30px;padding-bottom:30px;padding-left:20px;padding-right:20px}.p-t-0-b-30-lr-20{padding-top:0;padding-bottom:30px;padding-left:20px;padding-right:20px}.p-t-20-b-25{padding-top:20px;padding-bottom:25px}.p-t-10-b-20{padding-top:10px;padding-bottom:20px}.p-b-5{padding-bottom:5px}.p-b-10{padding-bottom:10px}.p-t-30{padding-top:30px}.p-tb-20{padding-top:20px;padding-bottom:20px}.text-w{font-size:15px;line-height:20px;text-align:left;color:#fff;font-weight:400}#outlook a{padding:0!important}.ExternalClass *{line-height:100%}*{-webkit-text-size-adjust:none}@media screen and (max-width:480px){u + .body .full-wrap{width:100%!important;width:100vw!important}.mobile-only{display:block!important;width:auto!important;max-height:inherit!important;overflow:visible!important;float:none!important}.wrap{width:100%!important;max-width:100%!important;height:auto!important}.empty{width:0!important;height:0!important;display:none!important}.responsive-image{width:100%!important;max-width:100%!important;height:auto!important}.padding-none{padding:0px!important}.mp-t-0-b-15{padding-top:0px!important;padding-bottom:15px!important}.mp-b-10{padding-bottom:10px!important}.mp-b-0{padding-bottom:0px!important}.mp-t-10{padding-top:10px!important}.mp-b-20{padding-bottom:20px!important}.mp-b-25{padding-bottom:25px!important}.mp-b-30{padding-bottom:30px!important}.mp-t-20{padding-top:20px!important}.mp-t-30{padding-top:30px!important}.mp-r-20{padding-right:20px!important}.mp-tblr-20{padding-top:20px!important;padding-bottom:20px!important;padding-left:20px!important;padding-right:20px!important}.mp-lr-20{padding-left:20px!important;padding-right:20px!important}.mp-lr-5{padding-left:5px!important;padding-right:5px!important}.mp-t-10-b-25{padding-top:10px!important;padding-bottom:25px!important}.mp-t-20-b-25{padding-top:20px!important;padding-bottom:25px!important}.mp-t-20-b-10{padding-top:20px!important;padding-bottom:10px!important}h1,.hl-1{font-size:21px!important;line-height:28px!important}.w100{width:100px!important;height:auto!important}.w120{width:120px!important;height:auto!important}.m-align{vertical-align:middle!important}.break{display:block!important}.text-center{text-align:center!important}.border-none{border:none!important}.m-border-t{border-top:2px solid #e6e6e6!important}.mob-pad-1{padding:20px!important}.mob-pad-2{padding-bottom:20px!important}.mob-pad-4{padding-top:0px!important;padding-bottom:10px!important}}